I'm tired of eating the same old rice over and over again.
It's always best to have some frozen rice in the freezer when you're too busy or just don't feel like cooking. It doesn't take long to cook one up; it's fast and easy, and best of all – no clean-up!
I've tasted all the popular ones to tell you which ones you should buy.
So which is the best-frozen rice? The Aplenty, Three Rice Blend with Roasted Broccoli are definitely the best-frozen rice out there. They're made with the finest, all-natural ingredients and have a delicious flavor that will make you forget all about the frozen rice you used to buy.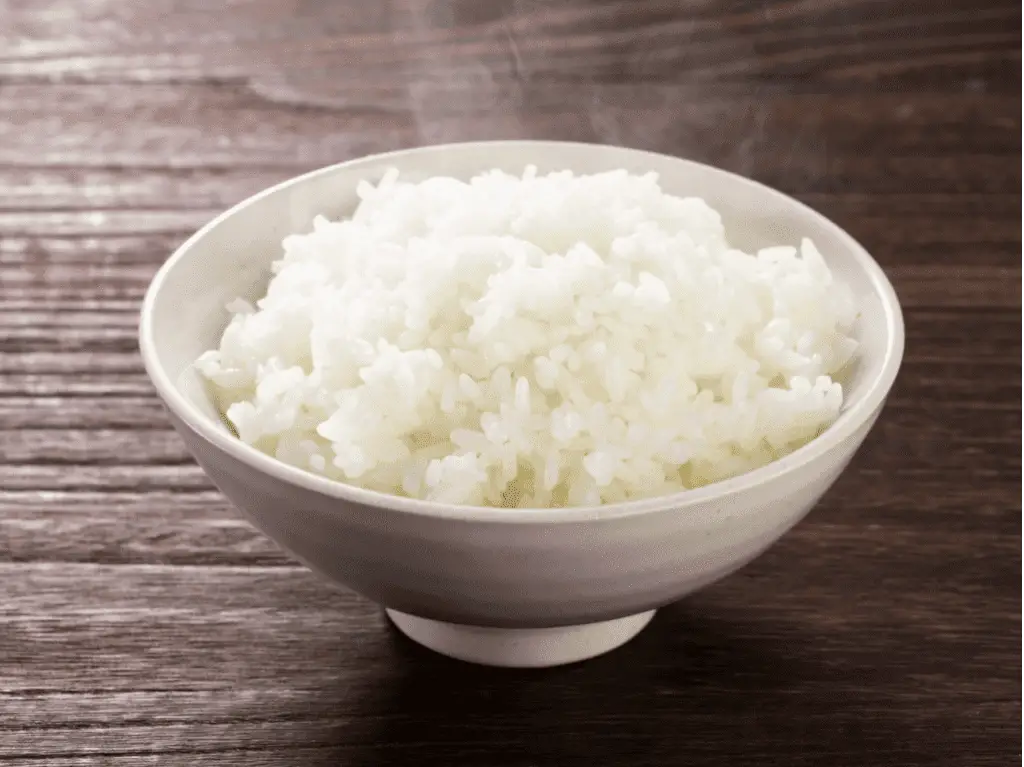 Here's my list of 6 tasty frozen rice options.
Aplenty, Three Rice Blend with Roasted Broccoli
If you're looking for a frozen rice dish that's both delicious and nutritious, Three Rice Blend with Roasted Broccoli from Aplenty is a great option.
This frozen meal contains white rice, black rice, and red rice, as well as roasted broccoli florets for plenty of flavor and nutrients. Plus, there are no preservatives or artificial flavors.
I really like how Three Rice Blend with Roasted Broccoli uses a blend of three different types of rice and I think this frozen dish tastes amazing.
It is also easy to prepare: just pop it in the microwave for two minutes, and voila! It's ready to eat.
Black rice contains more fiber than white but also has a stronger taste that some people may not like as much.
Red rice has similar flavors to black rice and is also high in fiber. The roasted broccoli florets add a delicious crunch to this frozen meal, as well as plenty of vitamins A, C, and K.
This is the perfect meal to satisfy your appetite and fill up on rice. Aplenty's Three Rice Blend with Roasted Broccoli has a great taste, plus it feels so good in every bite!
P.F. Chang's Home Menu Signature Rice, Frozen Side
Do you love frozen food? Then P.F. Chang's Home Menu frozen rice is the perfect side dish for you!
Prepare this product according to package instructions and enjoy a flavorful mealtime experience with friends or family members in minutes.
The preparation process is very quick as it does not require any cooking skills whatsoever on your part (all you have to do is heat up the water in the microwave).
It makes a great addition to any meal because you won't have to worry about how long it takes for the frozen side dish to cook or whether or not there will be enough left over for another day if someone else eats all of yours!
It is a delicious and nutritious blend of fresh vegetables, peas, carrots in addition to green onions that are sweated together with savory sesame oil for added flavor!
It makes a perfect side dish experience every time.
It is a healthy and delicious alternative to traditional white or brown rice that will not only save you time but also give your dishes the perfect balance of flavors!
365 by Whole Foods Market, Cauliflower Riced Organic
When frozen cauliflower is blended, it has a texture similar to rice. This frozen Cauliflower Riced Organic from 365 by Whole Foods Market is great for those who like the taste of cauliflower but don't have time to make it themselves.
It's also perfect for people on a low-carbohydrate diet, as cauliflower is a great source of fiber and nutrients.
Plus, this frozen rice is organic, meaning it's free from harmful pesticides and herbicides.
I loved the texture of this frozen rice, and it was a great way to introduce me to the taste of cauliflower.
This frozen riced cauliflower is ready in under five minutes in the microwave, so it's ideal for busy people with little time on their hands.
This is the perfect side dish for any meal. You can top it with greens or sautéed Brussels sprouts – they're both delicious options that help you stay healthy while still enjoying your favorite foods on occasion.
This cauliflower is not only organic but also easy to heat and pair with everything! Plus, it is a great way to add more veggies to your day.
Hanover Riced Cauliflower Asian Stir Fry
If you're looking for a frozen rice dish with a little more flavor, then the Hanover Riced Cauliflower Asian Stir Fry is a great option.
The blend of soy sauce, ginger, and garlic gives this dish a nice kick, while the carrots and edamame add some sweetness and crunch.
This would be perfect as part of a quick and easy meal or side dish.
I like to heat it up in the microwave for a few minutes and then top it with some grilled chicken or shrimp for a complete meal.
The dish is full of flavor and nutrients. It's perfect for those who want to eat healthily but still enjoy tasty foods that don't taste like they're missing anything!
I love it with fish, burgers, or pitas as well – it doesn't even need anything else added.
The texture is nice and firm but still soft enough that you can break it apart with your fingers or fork easily without having to use any utensils.
This makes for a great side dish if you're looking for something quick and easy without being too heavy on the stomach at lunchtime!
Here are a few options which are not frozen but Instant and ready to eat. I like to have them in my pantry when my favorite frozen rice are not available. They make for a perfect substitute and always ready when I need a quick meal! Very convenient! You might want to try themas well!
Vee Tee Thai Jasmine Rice
If you're looking for a healthy, gluten-free, and delicious meal that is also ready in just minutes, then look no further than Vee Tee Thai Jasmine Rice.
This rice can be microwaved in just two minutes and is perfect for those on the go or who are short on time.
Plus, this rice is also vegan and dairy-free, making it a great option for those with dietary restrictions.
I enjoy this rice because of its flavor, the easy preparation, and how tasty it is. It is the perfect quick and easy meal that you can make in just two minutes! The flavor of each grain tastes great, with no funny aftertaste.
It is a delicious, nutritious meal!
The texture is excellent too, which makes it a great choice for those who want something different than your average frozen rice dish.
The flavor and quality are consistently good, making these convenient rice dishes an excellent choice for busy people on the go!
Minute Ready to Serve Brown Rice, Whole Grain, Gluten-Free, Non-GMO, No Preservatives
If you're looking for instant rice that is not only healthy but delicious as well, Minute Ready to Serve Brown Rice is the perfect option.
It is made with 100% whole grain brown rice, so it is high in fiber and contains essential vitamins and minerals.
This rice can also be enjoyed by those who are gluten-free or have food allergies, as it is non-GMO and contains no preservatives.
I like how easy this instant rice is to prepare; just heat it in the microwave and serve.
I think this rice is great for busy people who want a quick, easy meal but also want to eat something nutritious that tastes good too!
The texture isn't as sticky. It makes for a healthy and delicious way of eating. It's whole grain, gluten-free, with no preservatives or artificial ingredients! Plus, you can't beat instant rice for convenience when it comes time to cook and serve!
Conclusion
The perfect frozen rice is one that's frozen and ready to eat in under a minute, has no added salt or sugar, is not cooked with any preservatives such as MSG (monosodium glutamate), and is fully cooked, so you don't have to worry about it being undercooked or overcooked.
In the end, frozen rice can be a lifesaver when you're in a hurry or don't feel like cooking.
If you want to try some of the best-frozen rice on the market, then I recommend trying some of these best-selling brands that offer a variety of options.